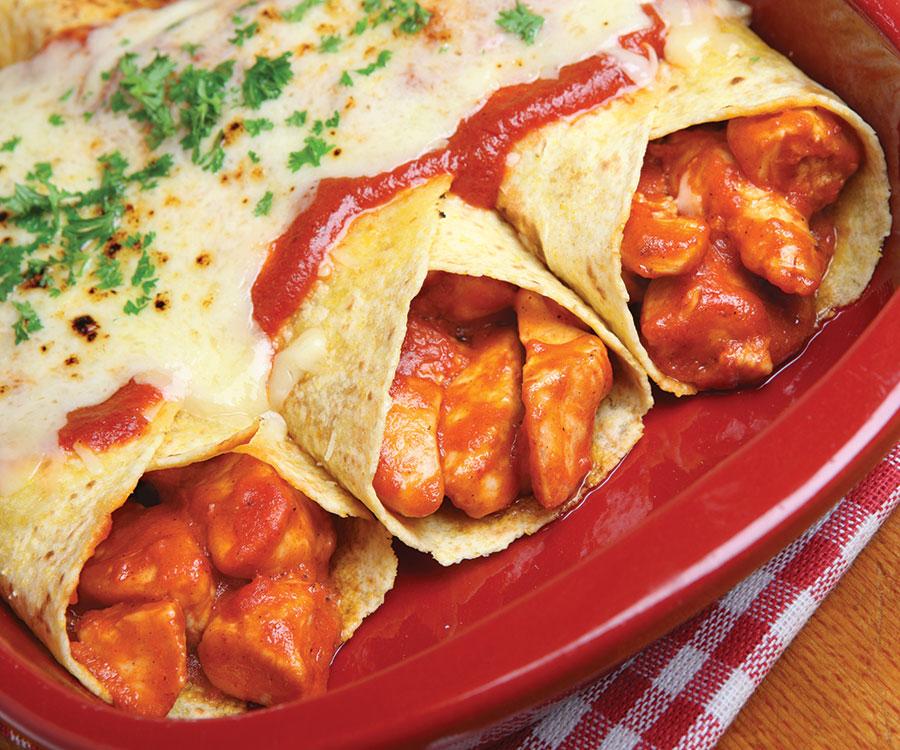 Gluten Free Mexican Marinade

Garlic, onion, capsicum and jalapeno combine with tomato and a hint of smoke to create this rich Mexican marinade. Ideal with beef, lamb or chicken.
Serving suggestion
Chicken Enchilada

Ingredients
• 500gm chicken, thigh thinly sliced
• 8 corn tortillas
• 1 cup cheese, grated
• 125gm tomato salsa
• ½ bunch coriander, roughly chopped
• 2½ cups Mexican Marinade
• 1 red onion, finely chopped
• 125gm guacamole
• 8 large toothpicks


Recipe
1. Marinate chicken in 1½ cups Mexican Marinade in the fridge for 30 minutes.
2. Stir fry chicken until fully cooked and then divide amongst corn tortillas.
3. Roll tortillas and pin together with toothpicks.
4. Place on lined baking tray and spoon remaining 1 cup of marinade over all tortillas to cover
5. Sprinkle with grated cheese and place under hot grill until cheese is melted and crispy.
6. Top with salsa, guacamole and coriander to serve.