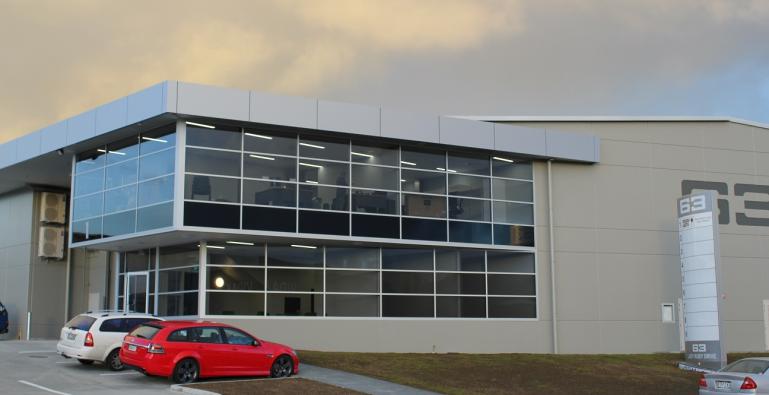 Find Out More About Us
NEWLY WEDS FOODS ASIA PACIFIC
The joint venture partnership between Newly Weds Foods and George Weston Foods was established in 1983 through the creation of New Food Coatings in Sydney, Australia. After consolidating a leading position in Australia & New Zealand as a supplier of Japanese Style Breadcrumb and quality breading systems, the company turned its attention towards the developing markets of South East Asia and the need for local manufacturing capabilities in this region. This culminated in the creation of Thai Food Coatings Limited in Bangkok in 1989, followed by New Food Coatings Philippines in Manila in 2002.
To consolidate our leading market position in Asia Pacific, the company further expanded through the acquisitions of Heimann Foodmaker Group in 2008, followed by Quality Ingredients in 2009 and Witwood Food Products in 2010.
To further support this growth strategy, a representative office was established in Vietnam in 2010.
Newly Weds Foods (New Zealand) is pleased to announce that we have acquired the business of Diron Industries Ltd effective 1st December 2018.
Newly Weds Foods has evolved over the last 80 years, to be a truly international business, with 29 manufacturing facilities globally and customers in over 80 countries around the world. To reflect this truly global presence, the original names of the various business units in Asia Pacific were changed in 2012 to NEWLY WEDS FOODS. Newly Weds Foods Asia Pacific - "Inspiring new tastes"
NEWLY WEDS FOODS (Australia)
The joint venture was established in Australia in 1983 under the name New Food Coatings (NFC). From its Sydney base, NFC pioneered the introduction of Japanese Style Bread Crumbs (JSBC) in the Australian and New Zealand markets. NFC provided Poultry and Seafood processors with innovative products and technical expertise to create unique, value-added foods for the growing frozen & fast food sectors. These partnerships soon established NFC as the leading coatings supplier in Australia and NZ; a well known and trusted name to industry. After many years of representation by a distributor in New Zealand, we established New Food Coatings NZ in 1999, to take direct control over the management of the business in this key market.
JSBC remains Newly Weds Foods (Australia) signature product but today we provide a complete range of marinades, seasonings, batters and breadcrumbs to suit every possible application, accompanied by an extensive range of functional ingredients for processed meat products. To meet the changing needs of customers and market trends towards clean label and gluten free products, the company expanded its crumb manufacturing capabilities with the installation of an extruder in 2007. This investment has resulted in a range of affordable, purpose-made, clean label, gluten free and specialty products, for use as meat, bakery and pasta fillings, binders and coatings.
The company's success has been driven by a team of technically qualified Sales Executives establishing partnerships with customers, underpinned by a local team of Food Technologists with world class technical capabilities.
The 2008 acquisition of one of Australia's most reputable food ingredients companies - Heimann Foodmaker Group, provided the Group with expertise in manufactured meat products and created momentum to expand the company's food service business under the "Executive Chef" banner. Followed a year later by the acquisition of Quality Ingredients, also a specialist developer and manufacturer of meat ingredients, the company now carries a diversified range of products including cures, brines, flavor boosters and sausage premixes offered through a network of Butcher Distributors and direct to major meat processors. Following this acquisition, NWF Australia was awarded the agency for WIBERG in Australia New Zealand.
To further consolidate our position as Australia's leading Food Coatings manufacturer, the company acquired the Australian operations of UK based Witwood Food Products in 2010, bringing additional technical depth and knowledge to the business.
With representation in Sydney, Brisbane, Melbourne, Perth, Auckland and Christchurch (NZ) and a nationwide distribution network, Newly Weds Foods (Australia) is well placed to support our customer's needs with innovative products and technical support.
NEWLY WEDS FOODS (Thailand)
Known originally as Thai Food Coatings Limited since 1989, today, Newly Weds Foods (Thailand) boasts a world class manufacturing facility which is accredited to HACCP (Hazard Analysis Critical Control Point), GMP (Good Manufacturing Practice), BRC (British Retail Consortium), ISO22000:2005 and Halal certified.
Product range includes Japanese Style Breadcrumbs - dry, fresh and frozen (Panko), Batter & Breaders, Seasoning Products (including Marinades, Glazes, Rubs, Sprinkles, Sauces), Specialty Blends and liquid sauces. These products find application in a variety of foods manufactured which are destined for export markets around the world.
In such a competitive and dynamic international market, we place great emphasis on our ability to work closely with our customers to develop high quality, yet affordable solutions which meet the regulatory requirements of the end products final destination.
The integration of the Witwood Food Products business following the acquisition in 2010, has further enhanced our customer relationships in the UK and Europe, key markets for Thai poultry and seafood processors.
Our success in Asia is based on a simple philosophy – to add value to our customers business. Our customers benefit from a focus on technology, quality and a flexible and rapid response to their needs.
This partnership approach allows the development of customized products and direct attention to our customer's specific needs, be they product innovation or regulatory advice. Confidentiality is the key to these partnerships and Newly Weds Foods (Thailand) commitment to you.
NEWLY WEDS FOODS (Philippines)
Following a period of market development during the 1990s using fully imported products from our manufacturing facilities in Australia and Thailand, New Food Coatings Philippines opened its manufacturing facility in Manila, in 2002.
Driving this investment in the Philippines was the growth in both the retail and fast food sectors, accompanied by the demands of NWF International customers for local supply of trusted, high quality food coatings systems. This world class dry blending facility has GMP, HACCP, Halal accreditation and was successfully accredited to AIB in 2007 (American Institute of Baking) having the privilege of achieving the highest AIB score awarded in the Philippines to that date.
The range of locally manufactured predusts, batters and breaders is complimented by imported premium quality Japanese Style Breadcrumbs (from Thailand) allowing NWF Philippines to offer a complete customized coating system.
Diversifying into the processed meat sector in 2006, seasonings and functional blends for meat products remain a key focus for continued range extension and growth.
NEWLY WEDS FOODS (New Zealand)
As a long term importer to the New Zealand market Newly Weds Foods Australia commissioned the building of a new plant in East Tamaki Auckland in 2014 to have a local presence and to support out growing customer base in NZ. We commenced local manufacturing in July 2014 and have enjoyed great support form the New Zealand customer base. The acquisition of Diron Industries in December 2010 brings to Newly Weds Foods (New Zealand) over 25 Years of experience in the supply of ingredients and liquid sauces to the food manufacturing industry in New Zealand. Through this acquisition, Newly Weds Foods (New Zealand) will be able to provide greater technical support and expertise to our customers, along with a more diverse product range of products encompassing liquids in both bulk and small pack formats. Diron will continue to operate from their East Tamaki site in Auckland.